Congratulations on the acquisition of your new friend. You are about to be in for a one of a kind experience that will change your life for the better. That being said, this will certainly be no easy endeavor. There will be tons of hurdles and tasks that you have to overcome throughout the experience. That being said, it will be overcoming these hurdles and tasks that make the entire experience all that more worthwhile. Nothing easy in life is worthwhile, and that very concept can be applied in this situation. However, dog training is an activity that is not unlike other activities out there, given that it will take the right mindset, know-how, and equipment. Utilizing the right equipment along with the right mindset and know-how allows you to correct and understand the undesired behaviors that a dog displays during training.
While there are many things that you will have to train your canine to do throughout his or her life, lead and collar training are the best places to start. The only problem with this is knowing how to choose the right leash for the task.
Choosing The Right Leash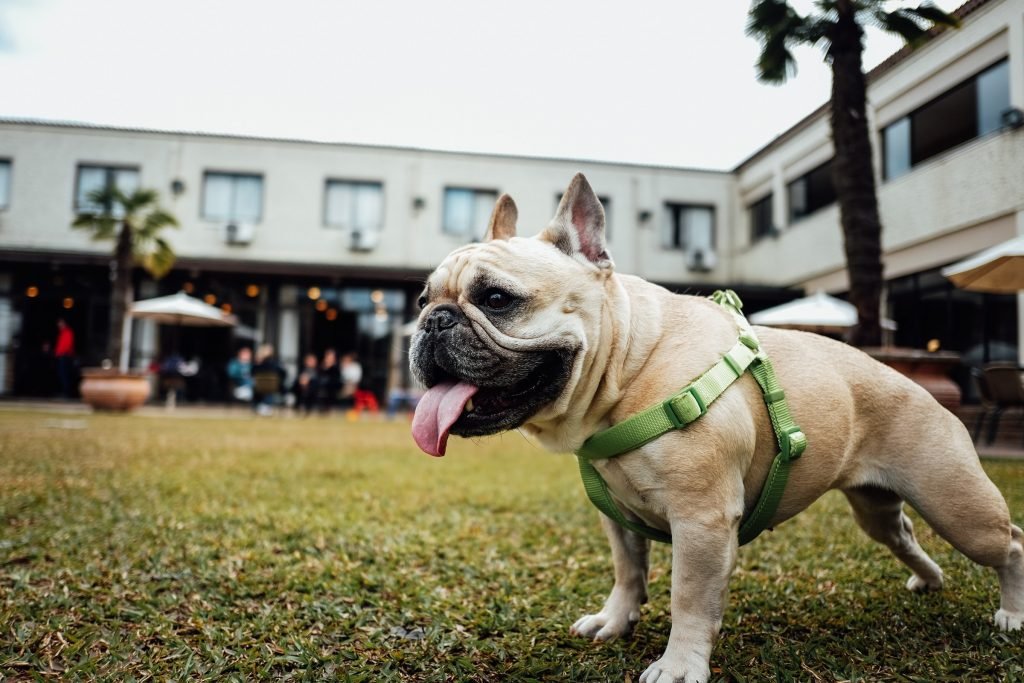 Professional dog sites like We Love Doodles would define the leash as a strap of cord that restrains and guides your dog or other animals throughout the training stages. These leashes come available in an assortment of styles, materials, widths, and lengths. While there are a plethora of options available, the following are the best for training
The Cotton Leash – this is one that is obviously made of cotton and can readily be purchased in any pet store, online, in catalogs, or in most big box stores that also sell dog food. These come available in a variety of colors and styles but carry distinctive benefits and advantages. For starters, they are extremely easy on the hands. They can also be easily manipulated to control your dog. While there are a variety of sizes and lengths available, it is best to go with a 6-foot for training purposes. A 6-foot leash that is ½-inch wide will without a doubt be one of the easiest options to start training with.
The Nylon Leash – the nylon leash is another option and it's not a bad starting point either. They are somewhat similar to cotton leashes when it comes to looks and functionality. They can also be easily manipulated, but they are nowhere near as easy on the hands. This is especially true when it comes to much larger breeds.
Choosing The Right Collar
Now that you have a leash, you'll need a good collar to go along with it. Whether you are choosing a collar for large dog that pulls or a collar for a small dog, there are many things that you'll have to consider. However, before you start wading through these options, you first need to know that there are two main types of collars available to the pet owner. This would he the training collar and the buckle collar.
The Training Collar – as you've likely already guessed, the training collar is one that is specifically utilized for training purposes. It allows you to guide the dog while he or she is on the leash as well as make checks when necessary. Checks are crisp snaps on the leash followed by an immediate release f tension. These actions are mainly used to let your dog know to stop. It creates an unpleasant and unwanted experience for your animal and lets him or her know that the behavior they are exhibiting is wrong or unwanted.
The Buckle Collar – any time you are not training your buddy, you'll want to make sure that he or she has on what is known as a buckle collar. These types of collars are specifically used to help identify your dog. They'll usually include places for tags. Tags that can include the dog's name, address, breeds, and special requirements. These collars can be purchased in leather, nylon, or cotton. In addition to this, they come available in an assortment of colors and styles as well. Most are either made of fabric or leather, where the fabric ones will contain plastic clasps and the leather ones will contain metal ones. Bigger dogs that have not undergone any previous training will be better off with the leather, metal clasps.