Augmented and virtual reality have long been on the cusp of breaking through and establishing themselves as go-to phenomena within the 21st century. Thus far, however, it wouldn't be outlandish to say that the pair haven't lived up to their potential. That said, Facebook's recent interest in both fields has piqued interests across the globe, with many believing that AR and VR may finally come into their own. Both concepts place immersion at the forefront from an entertainment standpoint. If Facebook masters the developments, the online casino industry indicates that a long-term realism-based future isn't out of the question for the social media giants. So, let's see if Facebook is predicting a fresh AR and VR wave.
Looking for Immersive Solutions
Like many companies, Facebook are looking to develop their offerings and evolve alongside technological advancements. If they wish to do so successfully, particularly from an immersion-focused standpoint, they should take inspiration from Paddy Power's live casino games. Since going digital, the well-known provider has continued to develop its library of real-time titles. As a result, there's plenty for consumers to immerse themselves in, including Adventures Beyond Wonderland and Gonzo's Treasure Hunt. Although Paddy Power is yet to implement VR creations, its popularity shows that user-focused engrossment is at the forefront of sustained success. This may be one of the reasons why Facebook is once again looking to explore forward-thinking advancements. 
Source: Unsplash
Outside of Facebook, there's an ever-growing belief that AR may be about to reach new-found levels of popularity. According to Software Testing News, this pending wave of AR interest is a result of platforms like Facebook striving to offer "immersive solutions" in bridging the gap between digital and in-store experiences. The data stems from a 28-page report from Facebook, which also highlights its belief that 74 percent of all businesses will turn to AR and VR over the next couple of years. 
Is Now the Time for AR and VR to Flourish?
It speaks volumes about Facebook's perceptions surrounding AR and VR that it's continuing to develop its own augmented reality operating system. This pending software will lay the foundations for the platform to explore new markets, such as fashion. In 2020, Mark Zuckerberg, Facebook's co-founder, announced that AR-oriented smart glasses were on the horizon, with the company partnering with Ray-Ban. The product would mark a significant step forward in AR explorations, and if it gets to the market, it will vindicate Facebook's decision to persist with the technology.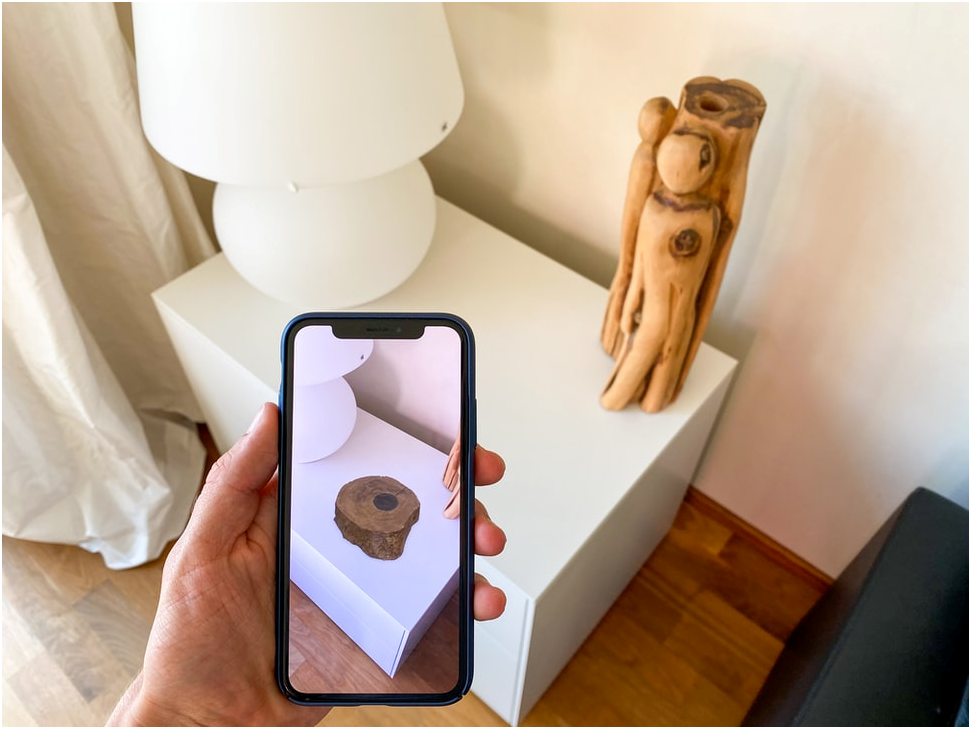 Source: Unsplash
Whether or not Facebook can spearhead the mainstream rise of AR is unclear, but it's impossible to fault the company's efforts. At the time of writing, The Verge reports that around 10,000 employees are working on Facebook's AR and VR projects. This figure accounts for approximately one-fifth of Facebook's entire global workforce. Although this dedication doesn't guarantee success, it unquestionably indicates that the platform believes that a new wave of AR and VR is imminent. 
A Breakthrough Isn't Out of the Question
Make no mistake about it, AR and VR are central to a host of different industries, but many still believe that they're on the periphery. However, a desire to deliver casino-like levels of immersion and bring new products to the market is fueling Facebook's exploration of the technologies. If the platform is correct in its predictions, they will likely be at the forefront of AR and VR for many years to come.