If you're looking to add a design statement to your space then experimenting with drapery and curtains could be the way to go. Not only are curtains an excellent way of instantly adding style to a room, but they are also relatively easy to update and switch up, allowing you to keep your interior schemes looking and feeling fresh and up to date Keep in mind that there are another few options when it comes to upgrading and customizing your indoors. By placing curtains, shutters, blinds, or even convenient automatic blinds adequately, you will show your decoration style, pleasing both family and visitors.
Below are 3 different ways that you could add a bold statement to your living space with the use of curtains.
Velvet Curtains
There's something undoubtedly glamorous and luxurious about velvet curtains. The plush pile that gives velvet it's wonderful soft texture also makes almost any colour seem magical. The way in which the light reflects or gets absorbed by the material can often give velvet a jewel-like, two-tone effect that will add interest to even the most simple or neutral interior schemes. Whether you choose to buy ready-made velvet curtains online or opt for a custom made to measure option, be sure to choose a width and length that is large enough for your windows and make the curtains a real feature within the room. Contrary to what many people think about velvet, it's actually a very versatile material that lends itself to most interior decorating styles. It's also relatively easy to care for and quite hardwearing.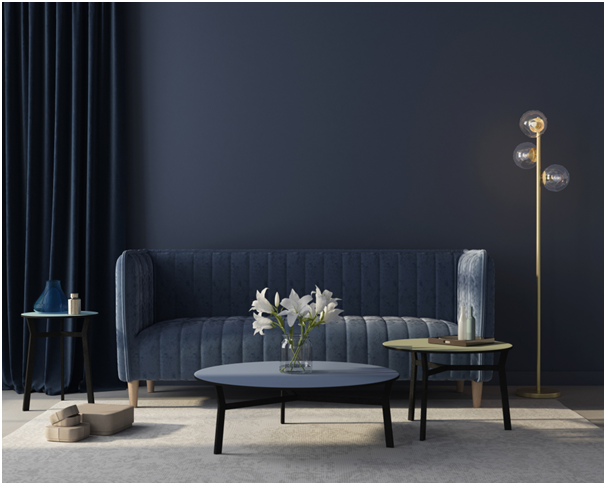 Patterned Curtains
Adding an eye-catching pattern to anything is a sure-fire way to make it stand out from the crowd and window treatments are no exception! The beauty of patterned curtains is that you can be as daring as you want, experimenting with colours, styles and sizes. Choose playful and feminine florals or something altogether more bold and graphic, the choice is yours. Patterned curtains can be an excellent focal point within a room that is otherwise quite muted, if you're choosing a pattern for a contemporary, minimal room inside your home then don't be afraid to really go wild with your choice of pattern or print. You can also add patterned curtains to a space which already contains different patterned pieces. Mixing patterns can look fantastic when done well, just be sure to choose patterns that contain colours that compliment one and other. You'll also need to consider the scale of each individual pattern and how well they work as a whole.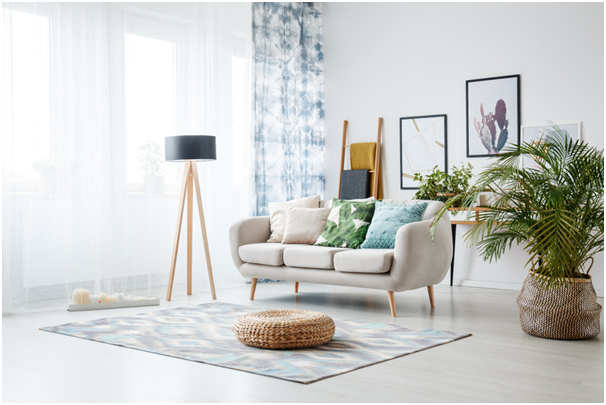 Eye-catching Coloured Curtains
Instead of playing it safe with your choice of curtain fabric why not choose curtains in bright or vivid colours to make them a prominent feature within your room. Injecting colour into your space can give the room an entirely new atmosphere and colours play a vital role in how we feel inside a space. Hang bold coloured curtains in rooms where you're serious about making a statement and expressing your unique sense of style. Deep blues and greens can add warmth and a comfortable feeling to places such as the bedroom and work well with a variety of neutral tones. Striking red curtains work well in entertainment rooms and dining areas and will add a touch of both excitement and opulence anywhere else you choose to hang them. As well as choosing coloured curtains for rooms with neutral colour palettes, they work just as well in rooms that contain other colours. For example, sage green curtains will compliment pink tones and could be used to make a space containing pink colours feel less feminine.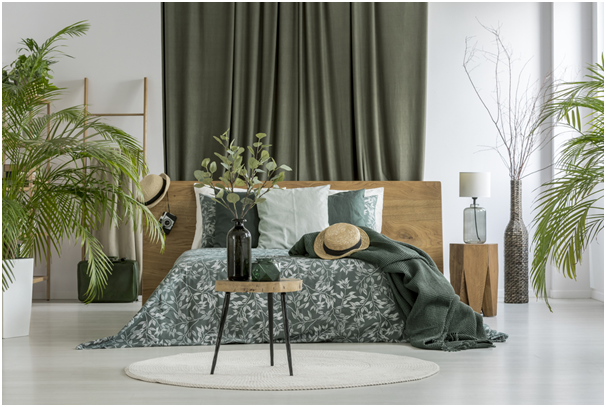 By simply adding or updating curtains you can quickly and simply change the overall look and feel of any room inside your home. The beauty of adding visual interest to a room with curtains is that it's a feature that can be changed as often as you like and removed completely at the drop of a hat.