Technologies develop transforming the way people communicate, study, and interact. There is no field that has not been changed by the impact of high-tech today. Even dorm life – as we know it – is no longer the way it used to be.
Students are always the first to try and test emerging technologies that aim to become available to mass users. Some of these techs especially fit students' needs and help make their life easier.
In this article, we are going to discuss several tools and technologies that are a must-have for modern students in their new home sweet home while in college.
Smart Speakers
Make as many friends as you can while in college, but don't forget to add a virtual one. A smart speaker with Alexa or Siri on board can help you navigate the Internet better. These assistants can help you multitask by simply recording your voice commands.
All these devices are integrated into an entire environment of tools intended to facilitate your work with gadgets and technologies. They can save you tons of time since you no longer even need to type things like "help me write an essay" to get search results.
Laptop
For obvious reasons, we start our list with laptops. Modern education depends entirely on your ability to type texts, access information, create presentations, and calculate using Excel and other programs. It's absolutely impossible if one doesn't own a computer or a laptop.
A laptop is even better than a PC because you can carry it to lectures or elsewhere pretty much easily. Such convenience is no longer deemed a privilege but a requirement.
Noise-Canceling Headphones
There is nothing that bothers students more than noise, especially when they seek concentration. The dorm is not the quietest place in the world, obviously. To resolve this problem, noise cancellation tools were developed.
Today every student living in a dorm can enjoy the comfort of headphones that completely absorb external noises, creating a perfect atmosphere for studies.
Robot Vacuums
Since it's a dorm room we are talking about, robot vacuums are an absolutely needed device. You won't be cleaning your room every week, especially if you are loaded with assignments. This small friend of yours will help you maintain order in the easiest way possible.
The device is quite pricey, but it definitely is worthy of its money if you think of it. Such a trick will save you several hours per week which you can use for studies or leisure.
Coffee Machine
Those who can't imagine their life without coffee should definitely buy this device. Their dorm room is a new home for at least four years, so having such a small thing to maintain comfort is absolutely a must.
Of course, you can always do without a machine by going with simple coffee makers. However, when it comes to you making yourself at home, these details matter.
Crockpot
If you plan to live on a budget, cooking at home will be your routine. No one who's agreed to pay at the café or restaurant three times per day will avoid going bankrupt.
Thus, to make cooking as easy and timesaving as possible, spend some of your hard-earned money on a crockpot. This universal device will help you prepare amazing dishes in minutes without you doing most of the work. Obviously, such a device is a great invention of humanity, and students should take full advantage of it.
Microwave Oven
Another device that you might consider buying for your dorm room is a microwave oven. If a crockpot guarantees that you'll have a meal quickly cooked, a microwave will help you heat it up in no time. Some of them, however, can even cook a simple dish on their own.
In any case, should you need to heat something quickly that is already stored in your freezer, there is no better thing for this task than a microwave. Some students simply can't imagine their life without it.
Iron or PurSteam
Yep, you can't avoid ironing if you are going to make a great first impression. Thus, you should have this device in your room to make your suit ready in a couple of minutes.
Consider buying a streaming device instead of a regular iron. These modern technologies can help you make ironing a far easier and more convenient process.
Desk Lamp with USB
A desk lamp is an essential tool that should be in everyone's room. It's so obvious that it wouldn't make it to our list if it was not for an embedded USB socket that is now offered with certain lamps.
"Why is it important?" you ask. The number of devices using USB for charging is growing. It's literally impossible to have enough dongles to charge all your gadgets altogether. Such a lamp can resolve this problem while serving its initial purpose.
Printer
For you to make sure you are on time with all your submissions, consider buying a printer. It may seem to be a quite pricey purchase, but it definitely pays off. You won't be knocking on doors when you have to print an A4 for your next day's assignment.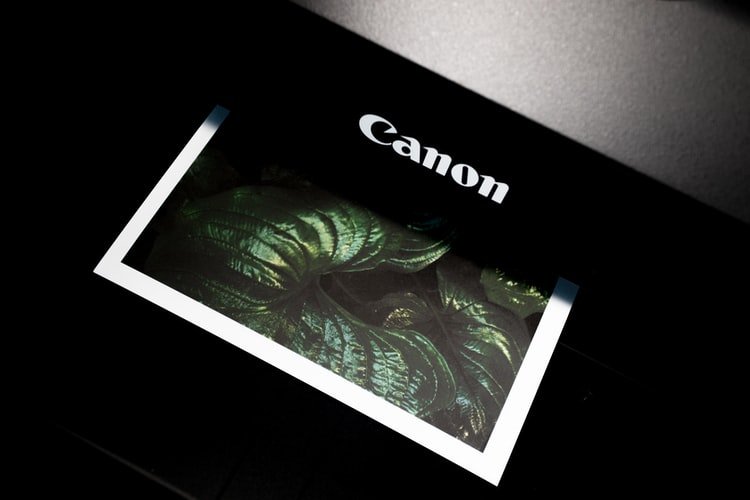 Moreover, if you calculate all your printing expenses within four years, you'll definitely see that buying a device and a few supplementary supplies is more cost-effective.
Climate Control Appliance
Based on what climate zone you are in, it's absolutely necessary that you have a proper device to control the climate in your room. Unfortunately, there are a few places on the Earth where it's not too hot in summer or too cold in winter. You have to make your room comfortable for you to love being there.
Thus, whether it's a simple fan or a proper heating device, consider having one in your dorm room. You might be thinking it's unnecessary in spring or fall, but when temperatures hit (both cold and hot), you'll be craving for climate control.